HISTORY of LAKE BUNYONYI Islands – PART 1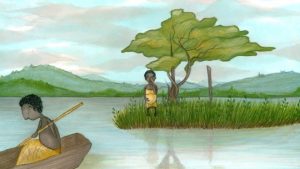 Punishment Island – Lake Bunyonyi's Punishment Island, also known as Akampene was traditionally a dumping ground for girls who became pregnant out of wedlock in the Kigezi sub-region. The Island which was once as wide as 3acres is gradually disappearing. Only a couple of trees and a dot of grassland remain today. The locals have a firm belief that the spirits of its dark past are the cause of its disappearance.
Bwama Island- Leper's Island – This is where the missionary Dr. Len Sharp established a voluntary isolation centre- Bwama Leprosy Hospital, for people afflicted with Leprosy in the early 1920's. Bwama Island was adjacent to Sharp's Island where the doctor lived with his family- in a house that was commonly reffered to as 'Njuyera'. Leprosy was highly stigmatized, contagious and not easily treatable. The treatment at the time was a series of very painful oil injections administered over many months. The Island has a sad history of pain and suffering, and is as though the gentle lake wind still carries the agonizing screams of those undergoing treatment.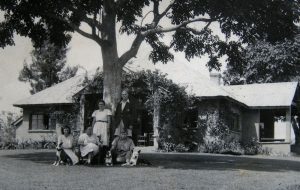 Sharp's Island- Njuyeera – This was the Island where Dr. Leonard Sharp settled and built his house- Njuyeera, which means the white house in the local Rukiga language. Dr. Sharp and his wife developed a beautiful home there where they enjoyed entertaining an endless flow of visitors over the years.  In an excerpt from "Memories of Life on Lake Bunyonyi" by Joy Gower, one of the children of Dr Sharp – she writes:
For two periods of his life in Kigezi, my father, Dr Leonard Sharp was in charge of two hospitals at the same time, a general hospital at Kabale and Bwama leprosy hospital and settlement on Lake Bunyonyi. During these times he would often spend four days at Kabale and three at Bwama or visa versa. This meant my mother, sister and brother, helpers, dogs and other pets all going too. It must have been a challenge for my mother to be constantly preparing everything that was needed for the change of homes. But she was always cheerful. We made our home on Njuyeera while my father spent his days at Bwama.